Dimbal Software is proud to announce the launch of it's newest WordPress Plugin, 5 Vote Photo Collections.
The plugin is excellent in it's simplicity.  Using just 2-3 clicks you can include a pre-made collection of photos into your post to add content to your site.  Ease of use and simplicity are the goal with the plugin.
This screenshot below shows the user user interface which allows you to select a topic for inclusion in your WordPress blog post.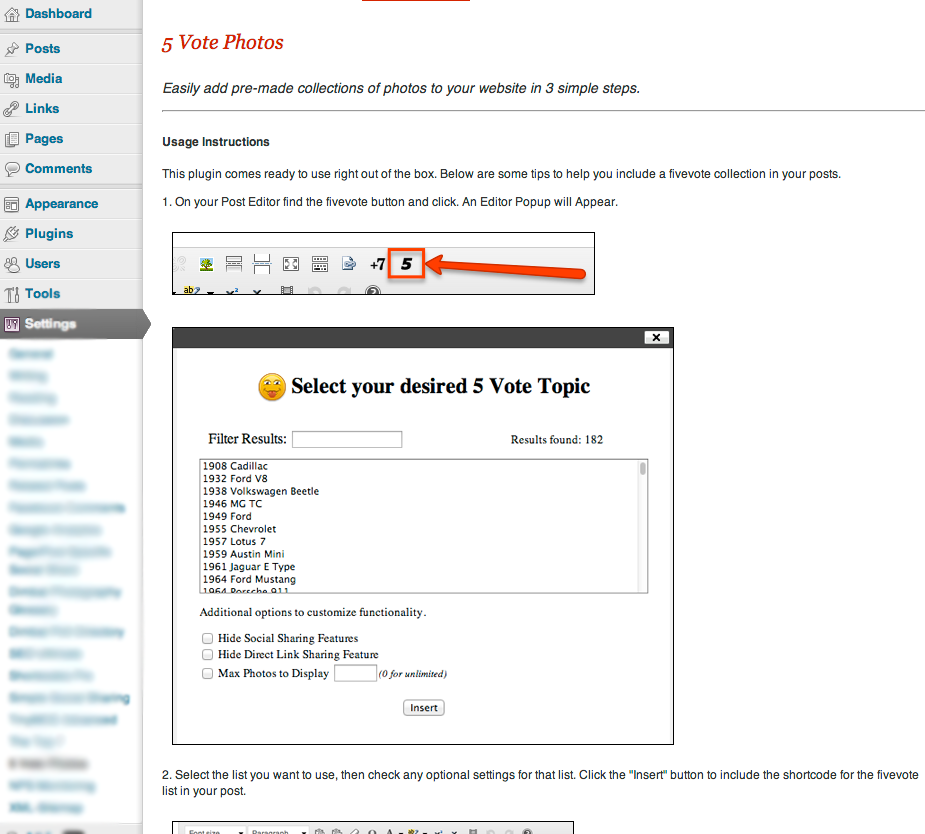 Once you have chosen a topic the rest is handled by the plugin.  Below is a screenshot that shows an example user blog post with the plugin contents being displayed.  In this example the blog post was on a collection of mountain bike crash photos.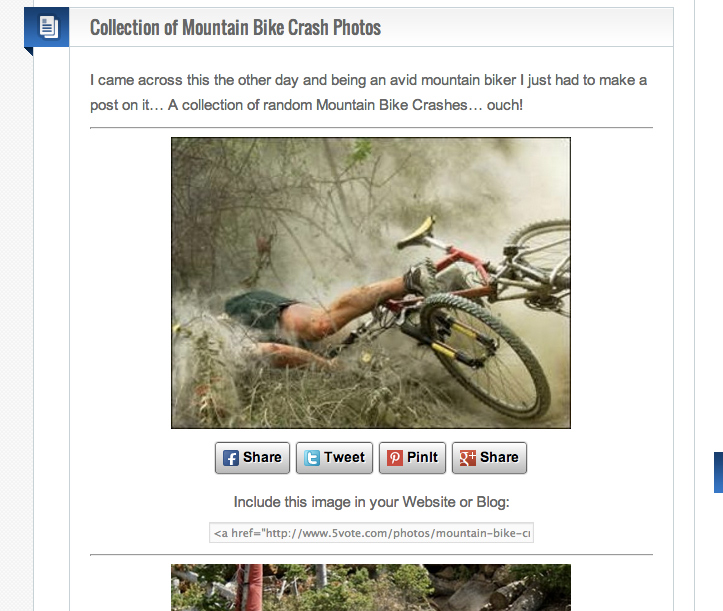 That's it!  Simple isn't it?
To learn more about the plugin or to download you can visit it's homepage here:  http://wordpress.org/plugins/fivevote/
To learn more about 5 Vote you can visit it here: http://www.5vote.com