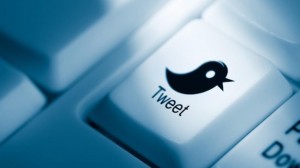 Twitter is used for many purposes, from driving customers to your website to view products, or to interact with friends and family, and meet new people.
Whatever you reason is for using it, it can help you reach your goal.
If you're new to Twitter, don't worry. It's easy to get started, and it's something millions of people are doing.
Twitter is a way to get as-it-happens notices of what people are doing, so if something develops with your product or project, Tweet about it, and your followers will read the information instantly on their Twitter accounts.
Decide how often you want to Tweet. If you have time, try to send a Tweet once a day. If not, then only when you have something important or interesting to say. Don't use it to promote your product day in and day out. Promotion may be why you're on Twitter, but do it in a fun, engaging way, and not constantly. Most people don't like being spammed, even from friends.
A Tweet, also known as a message in the Twitter world, is only 140 characters or less, so if you tend to write long messages, you'll need to learn how to be brief and to the point.
Followers can read one Tweet in a glance, so make it count. It could be about the slice of pizza you just had, but maybe it should be a little more interesting or fun, like asking people what their 5 favorite pizza toppings are. This way, you engage the followers, not just have one-sided conversations.
You may have heard this advice before, but it's worth repeating: Don't store all of your data in one place, even Twitter. Have a regular website or blog to store everything. We all need a backup. Twitter is susceptible to glitches and data loss, just like any other site, so don't let Twitter be the only place for your photos and videos, or any other data you value.
Twitter offers a lot of gadgets and tools that makes communication fun, and sometimes profitable. The more you network and build relationships, the more valued customers you will have in the long run.
Just remember to keep Twitter in its place. It's a tool. You can use it professionally or personally, or both. But it won't make you an overnight success or give you a million followers in the first week. You will still need basic business skills, resources, and drive to become a success at whatever you do.