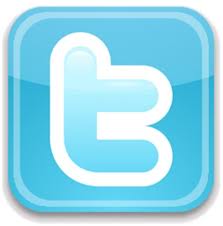 A lot of people ask how they can use Twitter. The answer is that you can use it for many different things.
If you're an aspiring actor or model, you can make important contacts, get gigs, or meet other actors, models, and fans doing the same thing as you are.
If you're a business and want to drive business to your site or product, or create buzz around a project, Twitter is the way to get the word out.
But first you must go online and sign up for a Twitter account. Then you have to tell everyone you know that you're now using Twitter and give them your contact information. Then you have to build followers via contacts, new friends, and communication with others.
You won't gain a huge following overnight, unless you're already a celebrity or well-known in the business community. So give it time. Tweet with people. Answer messages. Post photos and videos. Be unique and yourself. Don't churn out ads every time you tweet. It turns people off and leads to boredom and sometimes resentment.
When it comes to Twittering, the soft sell is the best approach.
Your messages will have to be short. Only 140 characters are allowed per Tweet. A Tweet is another word for message.
You will make valuable contacts and friends. You will build your base.
Create an appealing profile, and put all of your important links and contact info on it.
Be a help to others. When people see your genuine nature, it will foster respect.
If you find yourself not generating a lot of followers, don't give up. Ask yourself why this might be? Are you spending all of your Tweets on pushing your product? Are you answering the Tweets of your followers? Are you polite?
Think of clever ways to keep your followers engaged. This could be in the form of a giveaway, a sample of your product, a trivia challenge, a poll, or a quick survey.
Come across to your followers as being interested in them. People like to feel valued, even on Twitter.
Twitter is something you can do on your home computer, right in your browser. You don't even have to go to the site to give or receive updates.
You don't have to discard your website, and shouldn't. Not everyone uses Twitter, and may want to see the whole package that is you.