Let's assume that you have a great idea for a new infographic.  However you have no clue who should make it or how to publish it.  This article will spend a few mins going over who should create your infographics for you.
Use pre-made one
To be honest, sharing a pre-made infographic is generally not a bad option.  You will often need to link back to the source and cannot alter the infogrpahic, but this is a great way to get a message across with little time and effort involved.  Just make sure that you share it properly so as to avoid copyright concerns.
Infographic Sharing Sites
A site like 
http://visual.ly/
is a great example of an infographic sharing site.  They make it fast and painless to share the infographics on your social media channels.  Our advice is to share a few of these first to understand what your users like and don't like.  Determine which style of infographics convey the most meaning to your users. Below is a screenshot of the Visual.ly interface.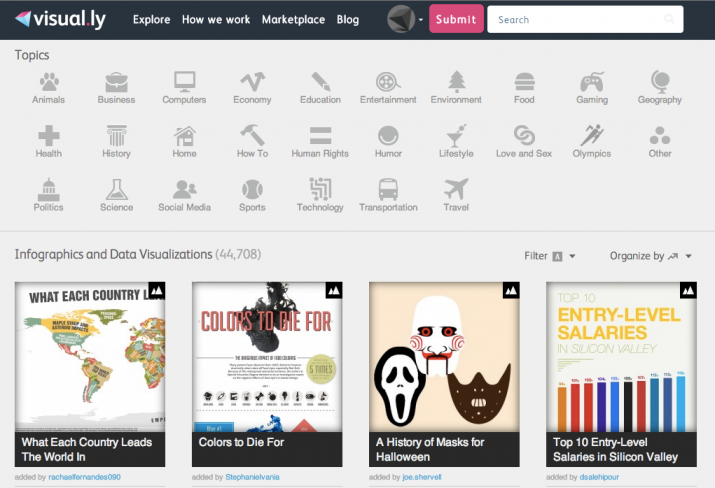 Make it yourself.
In order to accomplish this you have to have some sort of design sense.  Infographics do not have to be award winning works of art, but they do have to be pleasing to the eyes.  If you are unfamiliar with Photoshop, working with layers and generally are not good at creating visual items, then making your own infographic might not be the best answer.
Use an Online Editor
http://infogr.am/ is a site that allows you to edit and make infographics online.  They have a great interface and several different options available to make visual representations of data.  The downside?  They are heavily driven towards data representation, such as a data that would be stored in a spreadsheet.  It would be nice if they had more stockicons to use when you simply want to state facts. Below is a screenshot of the infogr.am interface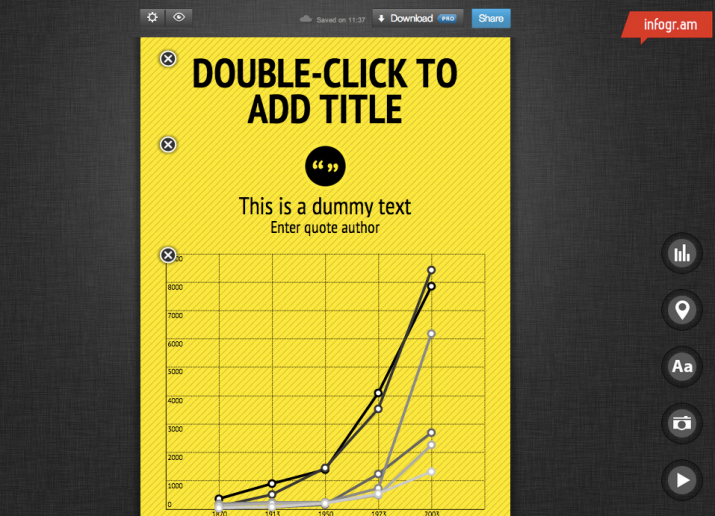 Custom yet Inexpensive
A service like
Fiverr
boasts itself on providing small, one time gigs for visual and creative services.  The benefit is that the services are very inexpensive.  Around $5 - $20 per piece.  The downside is that these are smaller, not as professional and you have very little creative control over what is being made for you.  The benefit of course is the very low price.  Our advice: Start a conversation with the gig owner before purchasing, make sure that they understand your request and can achieve.  View their sample works and find an art style that matches. Below is a screenshot of the sample gigs from Fiverr for designers who will make Infographics.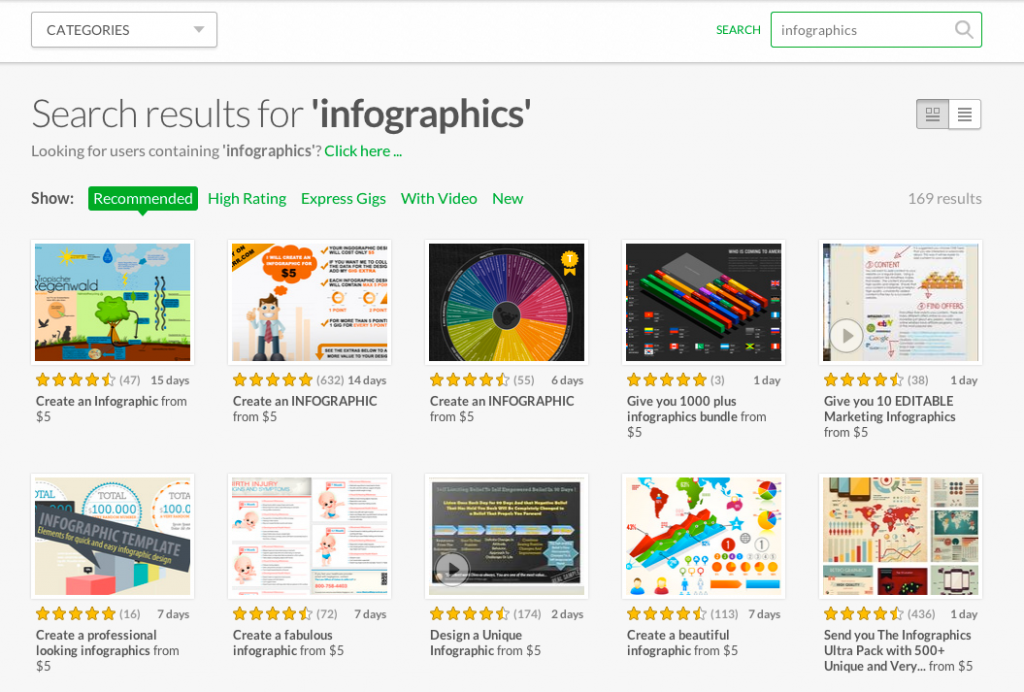 Custom and Professional
Custom made infographics by professional designers can be very expensive.  Of course, these are going to be the highest quality, original content and will provide that "WOW" factor.  In this scenario you may find yourself paying a $100 or more for a standard infographic.  These infographics will often be much larger, comprised of more facts, data and messages.