The Dimbal FAQ Manager was engineered to be powerful, feature rich and yet easy to implement.  With just a small snippet of code you can include custom made faqs anywhere on your website. FAQs are a great way to provide help and support to your users while at the same time reducing your customer service costs.  The Dimbal FAQ Manager is designed to work as either a standalone application or to be embedded into an existing website or blog. Below are some of the screenshots from the Dimbal FAQ Manager, a smarter way to manager your websites FAQ content. Screenshot #1.  This screenshot is from the homepage dashboard of the Dimbal FAQ Manager.  It shows you several popular reports within the FAQ system.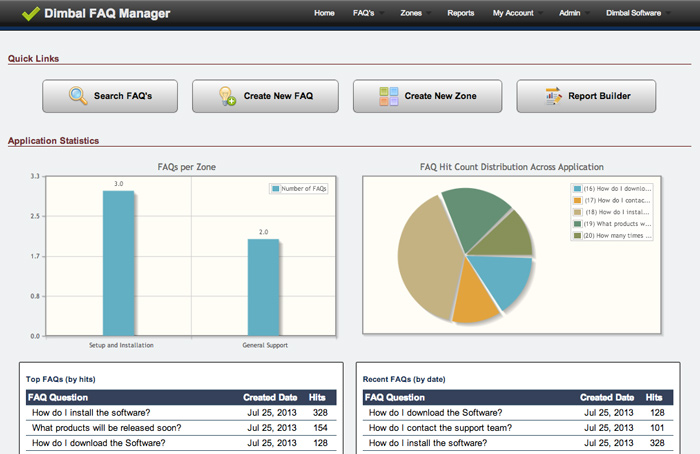 Screenshot #2.  This screenshot is from the FAQ Manager dashboard within the Dimbal FAQ Manager.  From here you can search for FAQs within the system as well as get a quick overview into various details about each FAQ.  Links are provided from the manager to quick edit, view, create reports or delete the various FAQs.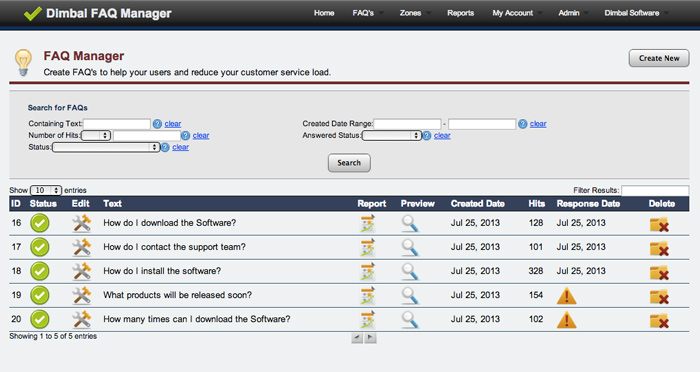 Screenshot #3.  This screenshot is of the FAQ editor within the Dimbal FAQ Manager.  This is the main editor page that allows you to control how the FAQ is displayed, the content as well as other settings for the FAQ article.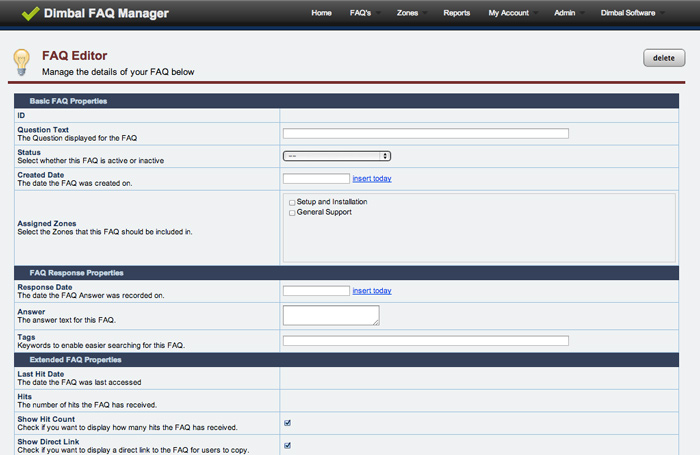 Dimbal FAQ Software Box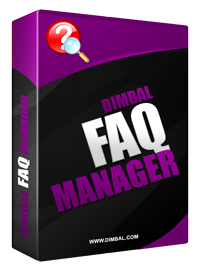 Want to learn more?  Visit the
Dimbal FAQ Manager Product Page
.