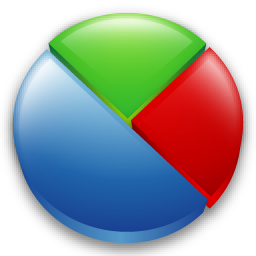 This is a question that comes across our desk a lot.  What are the most important features of an online poll software solution?  To be honest it is a fair question.  The true benefits of online poll software are often overlooked.  Let's spend some time in today's post to go over the benefits of online poll software to help you get the most from your online polls.
Valuable User Insight
One of the primary reasons to run polls on your website or blog is that it gives you valuable insight into your users and their opinions.  Users are often scared off by length surveys and feedback forms, yet will often answer quick 1 question polls without much hesitation.  Online poll software can help you gather these opinions without having to blast your user base to answer a lengthy survey.
It's a Common Task - Why Re-Invent the Wheel 
Polls are a very common function, they ask a simple question and users provide a quick answer.  The most effective polls are those that reach this goal in a fast and efficient manner.  From a development or webmaster standpoint, there is no need to spend time and effort into building an online poll software application of your own.  There are countless online poll software solutions available for very little cost.  In many cases you can save money in the long run by purchasing a pre made online poll software solution rather then spending the time to code your own.
Detailed Data and Reporting
The best online poll software solutions will go far beyond the simple task of asking questions and gathering answers.  The online poll software solutions that really stand out will provide detailed insights into the polls being run.  Details such as what type of people are answering your polls, the type of browser technology they use, the time of day the responses come in and so forth.  When you choose an online poll software solution look for these data reporting features to ensure that you are getting the most from your poll management software.
User Friendly Management 
In most work environments and on most projects you will find yourself working in a team.  The online poll software you use should have support for multiple team members.  There are many different methodologies to user access and control, but every user should at least be able to access the online poll software with their own login credentials.  That way when a team member changes or leaves the team - you only have to remove their account, rather then change the global login credentials.
Fast and Easy Installation
It is highly unlikely that running and managing polls is the job that you want to have for the rest of your life.  Therefore installing and setting up your online poll software should be fast, easy and painless.  The online poll software you choose should have a very fast and easy installation process, hopefully one where you only need to enter a few details of information (such as the Database login information).  The rest should be automatically done for you to make the process as painless as possible.  The online poll software should have a very easy to use control panel built into it so that when settings need to be updated they can be in no time at all.
Data Retention
Some polls are short and some polls are long.  Sometimes you want to keep the poll open for a very long time and watch data change over time.  The best online poll software solutions will have tools built in to allow you flexibility and control while you analyze the data.  These might be as simple as just seeing the response rate over time or even seen which answers were provided when.
Browser Compatibility
Let's face it, the last thing you want to be dealing with in an online poll software solution is browser compatibility issues.  Also you should not have to rely on 3rd party plugins such as Flash, Shockwave, Unity and so forth.  The best online poll software will enable its polls to be displayed according to industry standards, such as the use of HTML, CSS and JS.  You could even go so far as to question whether JQuery should be added into the mix as well as it could collide with existing instances of JQuery running on the parent website.